Authorized Products for Hydraulics

Components
Marketing repair and service of all types of Hydraulic systems and components.We offer a comprehensive service to end users by combining following quality manufactured products in a value added solution to customer needs.
Hydraulic Gear Pumps,Hydraulic Motors,Hydraulic Oil Coolers,Accessories for Hydraulic Motors,Directional Control Spool Valves,Hydraulic Directional Control Valves,Rotary Diverter Valves,Piston Hand Pumps,Mini Power Packs,Hydraulic Cartridge Valves,Hydraulic DC Power Packs, Hydraulic Cylinders,Hydraulic Accumulators,Power Take-Offs & Hydraulics Power Equipments,. Hydraulic Presses,Hydraulic Cylinders,Hydraulic Lifting Equipments,Hydraulic Power Tools,Hydraulic Equipment for Tensioning Strands and Wires,Hydraulic Bending Equipment.
Seal Maker CNC machine systems guarantee a rapid and efficient machining of semi-finished materials into high quality hydraulic and pneumatic seals in 30 different materials (including FDA-approved ones)PU,H-PU,NBR,EPDM,FPM,AFLAS,SILIKON,POM,PA,PTFE etc.
Hydraulic and pneumatic sealing elements in all standard and non standard profiles,
WIPER SEALS,PISTON SEALS,ROD SEALS,SYMMETRICAL SEALS,BACKUP AND RINGS,O-RINGS,ROTATIONAL SEALS,CUSTOM SEALS,MACHINED PLASTIC PARTS.

Our sealing specialists,with their knowledge,can offer help with the design and custom of seals and provide suggestions for the final assembly.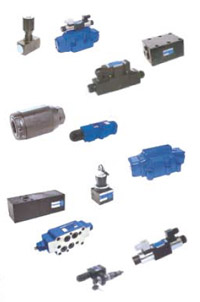 Workshop
Fully equipped workshop with qualified and skilled technicians to undertake the following works,Reparing & Fabrication of Hydraulics and Pneumatics cylinders.Testing of Hydraulics cylinders,pumps,valves etc.Manufacturing of hydraulics manifolds, Reparing Fabrication & Modification of Hydraulics power packs,Fixing works of PTO,wet kits & cranes for vehicle Accumulator gas charging.All types of Machining and fabrication works.